Ready to take the next step in your business? Simplify your HR function with a PEO so you can focus your attention where it's needed most.
We take the guesswork out of choosing a PEO with deep needs-based analysis, industry-leading solutions, and strategic insight. Our PEO experts will help you find a right-sized, cost-effective PEO partner based on your unique needs and requirements. Let's do this - together.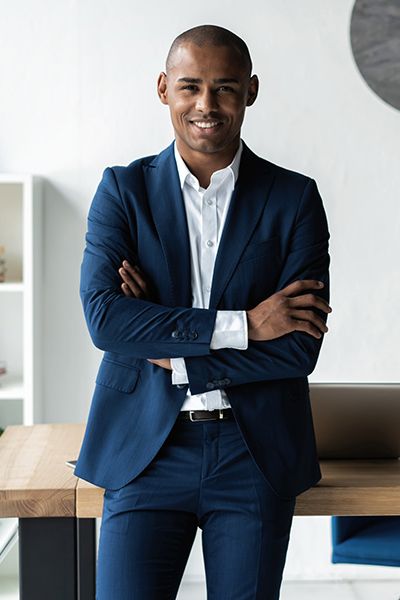 Get the HR Support You Need from a PEO Broker You Trust
A PEO gives you direct access to the HR expertise and strategies you need to attract, engage, and retain top talent. From foolproof payroll and compliance to securing the best insurance rates and benefits packages, a PEO helps you reduce overhead costs, save time, and create better workforce experiences.
At PEO Benchmark, we help you select a PEO partner that meets the unique needs of your workforce so you can grow your business with confidence. Discover what PEO solutions are possible when you have all your HR bases covered:
Better benefits and insurance

Compliance confidence

Cost-effective HR strategy

Engaging employee experiences

HR tools and support
We help you find a PEO partner you trust for the next stage of business growth.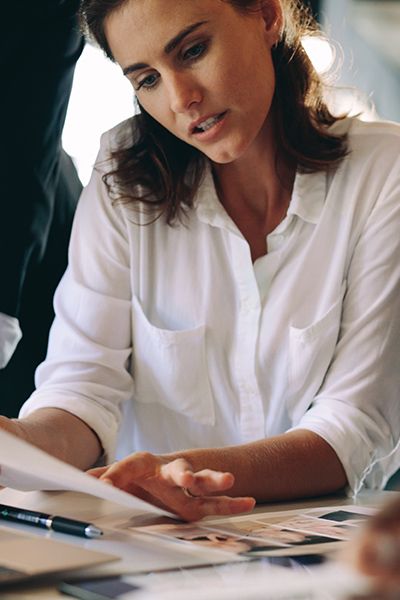 Is a PEO Right for You?
Your people are the heart of your business. They deserve engaging employee experiences that help them do their best work. And you deserve the freedom to run your business without drowning in HR paperwork. That's what outsourcing to a PEO can do for you.
At PEO Benchmark, our PEO brokers come alongside you to analyze your current needs and determine whether partnering with a PEO is the right move for your business. We help you choose a PEO partner that will add value to your team, free you from the administrative burden of HR, and put effective long-term HR structures and processes in place right from the start.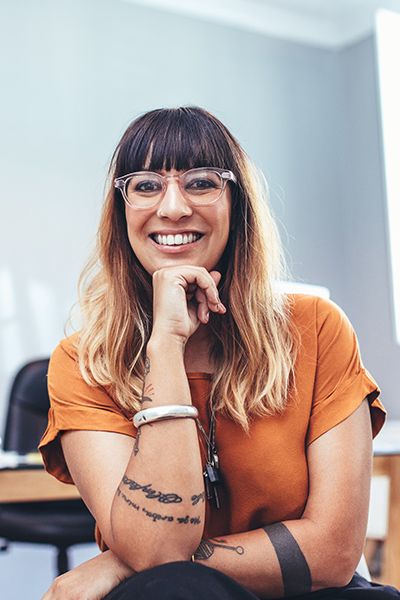 Customizable, Needs-Based PEO Selection
Nobody understands your business like you do. That's why our PEO broker company takes the time to get to know you, listen to your story, and understand your needs before we match you with a PEO.
Using benchmarking reports and analysis designed to get to the heart of your business needs, we put our decades of experience to work to find your ideal HR partner. Here's how we do it:
Benchmark – Our PEO brokers invest in understanding your needs, goals, and challenges so you can determine whether a PEO is the best move for your business. Starting with an analysis of your current situation, we learn what's working and what isn't, and we help you dig deep to gather your requirements.

Analyze – Based on your unique business needs, we conduct a tailored analysis of PEO options that match your requirements. Our PEO recommendations are unique to you and designed to add value to your business with measurable ROI.

Negotiate – Once you've selected a PEO, we help you close the deal by providing expert assistance with negotiation, purchasing, and budgeting decisions as well as access to volume discounts based on economies of scale.

Implement – We offer continued support through the onboarding process of your chosen PEO company to promote confidence and engagement with your staff.
Your business is exceptional. Your PEO should be, too. Give our PEO comparison company a call to learn how we can take the guesswork out of finding a PEO.
What is a PEO?
PEO stands for Professional Employer Organizations. PEOs offer small business clients human resource services. They do things such as paying wages and taxes and handling state and federal rules and regulations. PEOs also provide workers access to things like 401K. Management is able to cost-effectively outsource HR to focus on their strength in order to grow their business.
Who uses a PEO?
While any business can benefit from using a PEO, we focus on companies between 15-300 employees.
PEO clients can range from high-tech companies, small business retail, doctors, engineers, technical jobs such as electricians and plumbers, and many more.
ARE PEOS RECOGNIZED AT STATE AND FEDERAL LEVELS AS EMPLOYERS?
Yes. Many states have specific regulations for PEOs. These states recognize PEOs as the employer or co-employer of employees on worksites for many reasons, including worker's comp and unemployment insurance taxes. The IRS has specific recommendations regarding the authority of PEOs.
WHY WOULD WE USE A PEO?
A PEO allows business owners to focus on the business not on HR. As a small business gets larger, many owners don't have the necessary training to meet the HR demands of their business. A PEO handles HR, payroll and accounting, regulatory compliance, and risk management.
DOES THE BUSINESS OWNER LOSE CONTROL OF THEIR BUSINESS WITH A PEO?
Absolutely not. The business owner retains both ownership and control of the company. The PEO is contractually obligated to only certain responsibilities.
WHAT IS THE DIFFERENCE BETWEEN A PEO AND AN EMPLOYEE LEASING COMPANY?
PEOs are not responsible for supplying the labor. PEOs offer services to existing workers in a business.
In contrast, a leasing or staffing service supplies both the workers and the HR.
In the past, leasing terminology was also used to describe PEOs, but this relationship has evolved differently over time.
HOW MANY BUSINESSES USE A PEO?
PEOs provide services to between 156,000 and 180,000 small and mid-size businesses. This includes serving between 2-3.5 million people.
HOW DO PEOS CONTROL COSTS AND GROW REVENUE?
PEOs allow the business owner to access information on how to lower employment costs and increase the bottom line. The client has the ability to maintain simple HR or none at all by relying on their PEO.
DO WORKERS RECEIVE COMPREHENSIVE BENEFITS THROUGH A PEO?
A lot of the time, a PEO arrangement is a small business employee's only opportunity to receive such job satisfaction producing benefits like health and dental insurance, life insurance, retirement plans, and educational benefits.
HOW DO EMPLOYEES BENEFIT FROM A PEO?
Employees receive access to benefits that are typically specialized to larger companies. This includes things like 401K packages, insurance, and dependent care.
CHOOSE BENCHMARK HUMAN CAPITAL TODAY
As a small business owner, you don't have the time to do it all. You'll need to outsource services where it makes sense and where it's most beneficial. With Benchmark Human Capital, we can help you find the perfect PEO to help you with human resource services. After all, managing the logistics of employees is an area that most business owners can spend a lot of time, effort, and headaches that could be better utilized by hiring a professional. Our PEO broker company can help you find the perfect PEO to manage your HR needs. We work with many small businesses of all sizes, from just a handful of employees to those with over 500, and in all industries, from restaurant and retail to technology and landscaping businesses. Our expertise can ensure you are getting an affordable solution you'll love.
If you are interested in partnering with us, give us a call. We start by performing a free business analysis to understand your unique needs. We understand how important finding the right PEO is for your business. Thus, we take our time to ensure the PEO options we recommend for you are the best. Then, we help with the onboarding process and provide continued support. Get in touch today!